High quality chelated minerals and multi vitamins, digestive and metabolic support. Trace nutrients supplements manufactured by Trace Elements Inc.
Specifications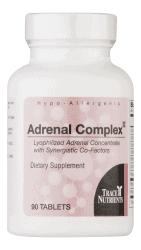 Branded Trace Elements - our main objective is to ensure our customers that each Trace Nutrients™ dietary supplement manufactured :
consists of the highest quality raw materials,
is produced following stringent guidelines,
is approved by laboratory analysis and official certification.
For use with heavy metals testing and for people who complete the test and are vitamin and mineral deficient.
Manufacturing procedures to keep track of and ensure excellence
ISO 17025 accreditation of in-house laboratories
Vendor Certification Program (VCP) ensuring raw material quality.
Current Good Manufacturing Practices (cGMP's). Health Canada, European Union GMP Certified
Written Standard Operating Procedures (SOP's) in accordance with cGMP's.
ISO 9001 Manufacturing Certification
Internal lab Analysis in order to guarantee high quality and consistency
Physical Analysis Lab – testing dosage weight, hardness, disintegration, consistency and appearance.
Microbiology Lab – testing all raw materials and products for yeast, mold, and bacterial purity in accordance with USPXXVI.
Chemical Analysis Lab – testing potency of formula components.
Facilities
Kosher Product Approval (all major certifying bodies)
Organic Certification (Quality Assurance International)
FDA Audit Compliant
European Ministry of Health
NSF International GMP Registry
Canadian Ministry of Health (NHPD)
Australian Department of Health and Aging
Member of Council For Responsible Nutrition (CRN)
Trace Elements premium brand of Trace Nutrients™ supplements are developed, formulated and Researched by Dr. David L. Watts, manufactured by acknowledged and reliable industry leaders. Our customers can be confident of excellence, effectiveness and strength of every special nutritional supplement chosen.